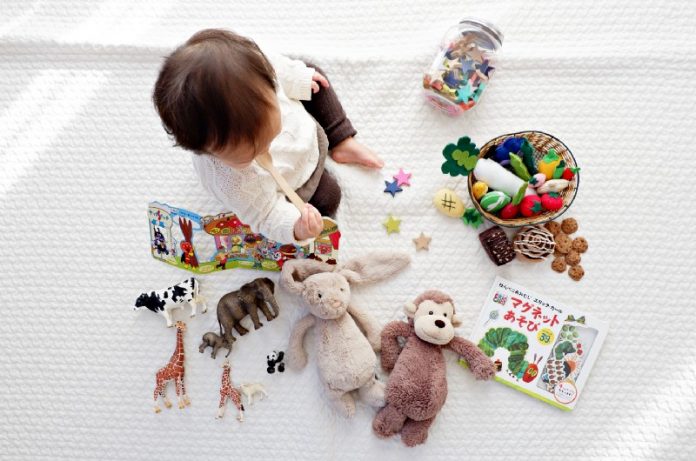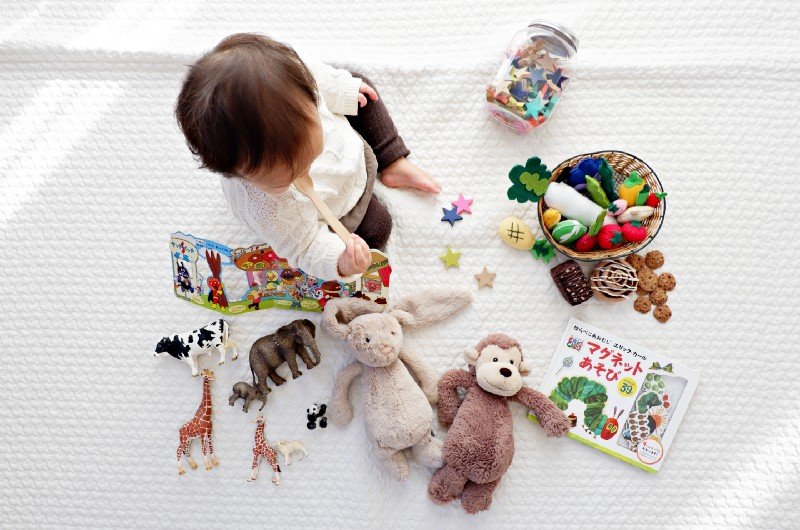 With so many different toys for 7, 8 or 9 month old babies available, you may be feeling stuck on the type of toy to choose. We know this can be time consuming and stressful for you so we've put together this list of what we think are the best baby toys to make things easier and save you some time.
You'll notice that our lists are a lot shorter than most of the other reviews out there. This is done by design to ensure we only provide you with the very best choices. You can take a look through our guide and be able to narrow down your search to the toy that's best for your baby.
Criteria Used in Evaluating the Best Toys
Entertainment Value
Being sure that your baby is able to be entertained by their toys is crucial to ensuring that they'll play with them for a while. So, we made sure to include some fantastic toys in our review that have been made with bright colors, sounds, and lights to keep your baby engaged for longer.
Developmental Value
Along with the entertainment factor, we also found it equally as important to pick toys that help babies to develop. That's why many of the options in our review help with teething, tactile abilities, hearing senses, and more.
Our List of the Best 7 to 9 Month Baby Toys
1. Animal Socks
These Bug Themed Animal Socks have been made with fun animal designs that include butterflies, ladybugs, and caterpillars. They've made the designs with smiley faces that babies can be entertained by.
There are 4 pairs of socks included in the set. They're very soft and comfortable for your 7 month old to wear.
2. Car Seat Toy Set
Sale
There are 3 hanging toys available with this Car Seat Toy Set that have been made with soft materials. They also make crinkling or jingling noises which makes them very interactive for babies.
Your baby can feel the different materials and have fun looking at the colorful toys. This toy can be an easy way to keep your baby occupied while on car journeys.
3. Musical Toy
Sale
Baby Einstein's Musical Toy has 7 different melodies for babies to listen to. This is an exciting method of improving your baby's ability to learn through music.
Lights have been included to make the toy even more stimulating for babies. A volume control is also available with the toy. It's a feature that parents have been appreciating.
4. Musical Activity Play Gym
Babies are able to have the freedom to play on this 4-in-1 Activity Play Gym by laying, crawling, or sitting up. It comes with 4 modes including laying, sitting, tummy-time and take along mode.
This mat plays music which has 70 sounds and 25 minutes of music which are good for helping your baby who is 7 to 9 months old to continue developing.
It also comes with 7 detachable toys including a piano and pillow.
5. Inflatable Turtle Play Mat
Sale
The Turtle Play Mat design available makes it a lot of fun for babies to play on. You can fill it up with water an ensure that there are no leaks.
They've designed the play mat with floating animals that can teach your baby about different animals. Setting the play mat up is also very simple. It can be easily folded up and put into storage.
6. Teething Rattle Toy
Babies experiencing teething pains will find the Manhattan Teething Rattle Toy soothing. There are soft materials used that make it comfortable for babies to bite down on.
The rattle feature is also exciting for babies. It enables them to grasp the toy and shake it around to enhance their sensory skills.
7. 10-Piece Baby Rattle Set
Sale
This set comes with 10 rattle toys meaning your baby has plenty to play with and not get bored. All of the pieces have been made with bright colors that are exciting for newborn babies.
A range of textures and grips have been applied to each rattle toy as well. This is great for stimulating your baby's tactile abilities.
Conclusion to the Top Toys for 7, 8 and 9 Month Old Baby Boys & Girls
So those are our top choices for a seven, eight or nine month baby. We made sure to choose toys that would excited your infant but also are age appropriate and safe! We hope that we have at least inspired further thought, if not found you a final solution in your search for the best toy for your little baby boy or girl.